The Massacre of Jallianwalla Bagh
100 Years Later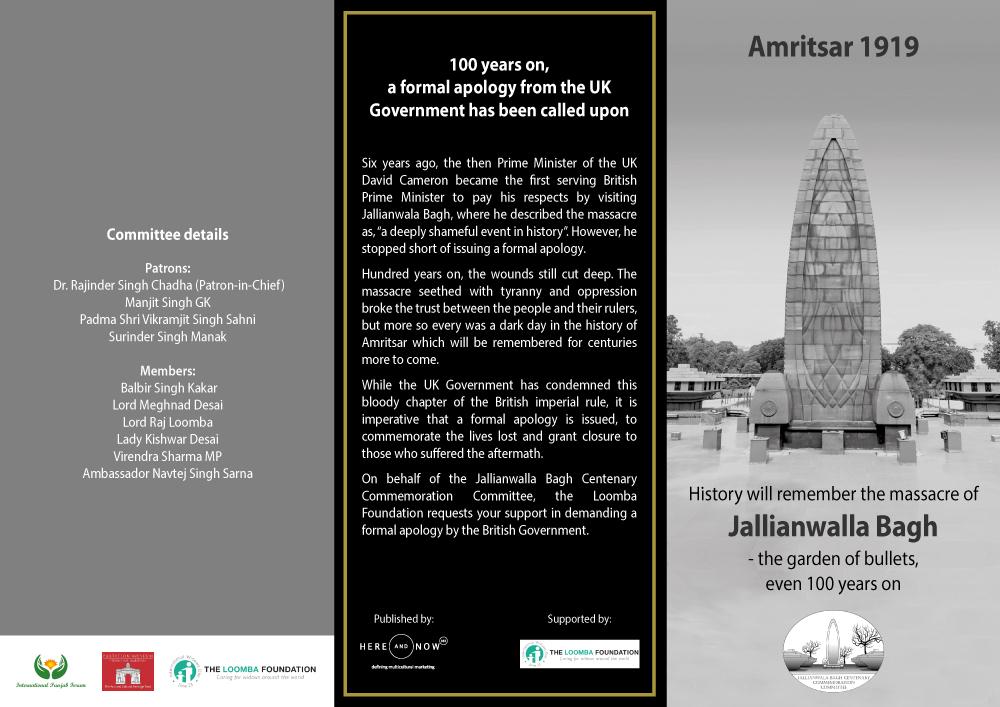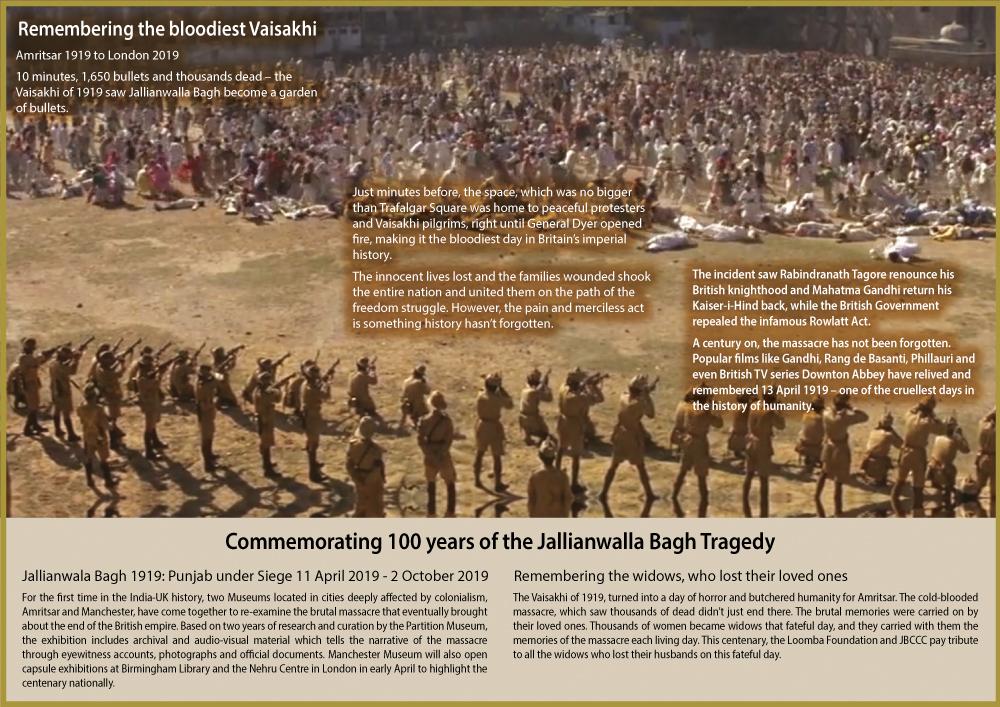 History will forever remember the massacre of Jallianwala Bagh in Amritsar, Punjab. A scar has been marked on the date 13 April 1919, when General Reginald Dyer opened fire killing thousands of innocent people and creating worldwide controversy from then until this current day.
Trapped within the grounds of the Jallianwala Bagh, just a stone's throw from the holy Golden Temple, thousands of innocent civilians had nowhere to run and nowhere to hide as the bullets came for them. What was the beginning of a peaceful protest, ended in bloody horror and trauma where innocents, loved ones and entire families were wiped out in minutes.  Now, 100 years later, The Loomba Foundation has set up the Jallianwala Bagh Centenary Commemoration Committee (JBCCC), which was set up to commemorate and drive awareness of this tragic event.
A channel 4 documentary accounted by presenter Sathnam Sanghera, showed detailed examination of the events that took place while he travelled through Amritsar. On Wednesday 10th April, The Mirror posted an article online titled 'Jeremy Corbyn says Theresa May should make a full apology for the Amritsar Massacre.' The article then states that Theresa May 'deeply regrets' what happened, however did not issue an apology on the incident. The foreign secretary, Jeremy Hunt, is currently reflecting on this situation and the JBCCC along with The Loomba Foundation are hopeful of a formal apology from the British Government so the descendants and family members can have closure on this awful episode on its centenary.
The Loomba Foundation organised a dinner on Saturday 13th April led by Lord Loomba. The date was chosen to mark the centenary of the attack and the 100 guests came together to commemorate the innocent lives that were taken and pay tribute to the families and descendants who tragically lost their loved ones.
The evening was filled with moving speeches, poetry and songs which were beautifully heart-felt. Author and Political Columnist, Saurav Dutt who attended the event tweeted 'we also shed tears when we heard harrowing accounts of the massacre.'  The Loomba foundation stated that while the event commemorated this tragedy, it is time the British Government issued a formal apology.
Read more about The Loomba Foundation and Jallianwala Bagh here:
www.theloombafoundation.org/blogs/jallianwala-bagh-amritsar-massacre-apology